New York is officially my favorite place on Earth! It was a very last minute trip but was a huge success. Girl's trips are always exciting because there is no end to SHOPPING, even when you have blisters from wearing high heels! We spent four nights in NYC and didn't stop running from place to place until we literally fell over at night. We would start our day at 7AM and go until 1AM and loved every minute of it. Here are some highlights from the trip!
Central Park.

We figured the only way to see all of Central Park (and the fastest…more time for shopping) was to take a carriage ride in the park. What a beautiful park. I would have loved to spend a day exploring all of the little buildings and restaurants—next trip for sure!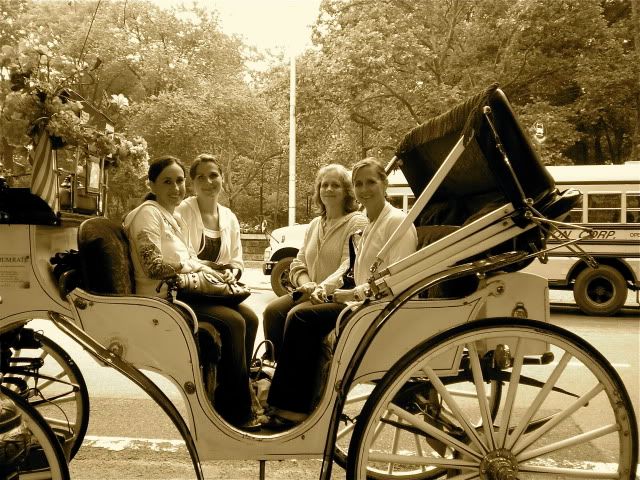 Times Square.
We stayed right in Times Square; which I highly recommend. There is nothing like Times Square in the world. I have never seen so many people in one place at the same time. I could have spent all of my time just people watching. The pictures do not do it justice!
My sister, My mom, My aunt, Me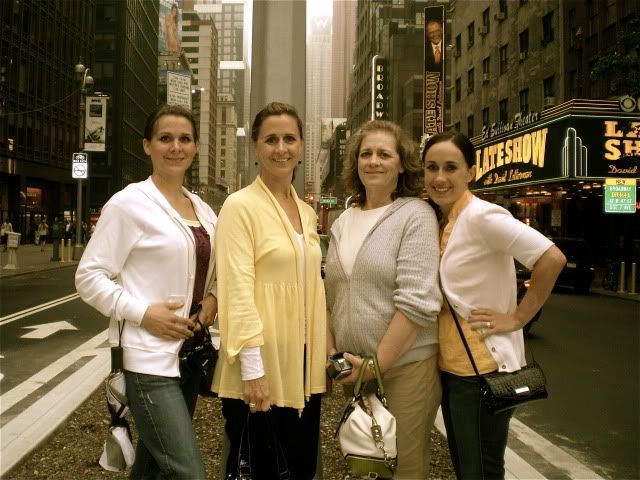 Broadways.
Our original plan was to see one Broadway so we could do other things in the evenings. Our plan quickly changed as we stood in Time Square and saw everybody going to plays and standing in LONG lines for tickets! We didn't want to miss out! Our first night we say Mary Poppins. It was spectacular! The staging and set was straight from Disney. I would highly recommend this play.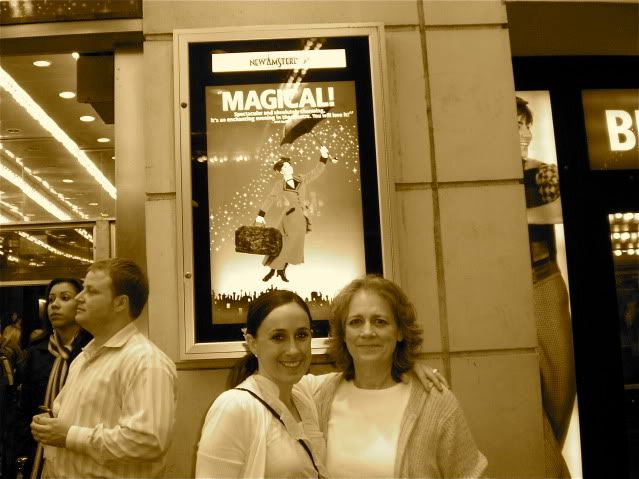 The second night we saw Billie Elliot. The dancing and singing was phenomenal. I still can't get over that Billie, the star of the show, was only 11 years old. He could sing, dance, tap, and act and ALL very well.
The last show we saw was Rock of Ages. WOW, WOW, WOW! This show was very entertaining and I never wanted it to end. This show was featured at the Tony awards and received A LOT of positive remarks. It was said to be the 'MUST SEE' show of the season. We had front row balcony seats and couldn't have been more entertained. The star of the show was idol's 3rd runner up Constantine Morales…he did an amazing job. The show was based around an 80's rock band trying to make it big! I could see this show every night! All three plays were VERY different so it's hard to rank them in any order. However, I am sure you can feel my excitement about Rock of Ages!
Food.
The most important thing on any trip, right! We ate and some awesome deli's and some not so awesome delis! We also hit the 'star' spot Serendipity for some famous frozen hot chocolate, which was fabulous! We couldn't leave New York without enjoying some famous cupcakes at the Magnolia Bakery. We also enjoyed a fabulous Steak Dinner at Mortin's (my favorite)! Let's just say you definitely don't leave New York feeling hungry!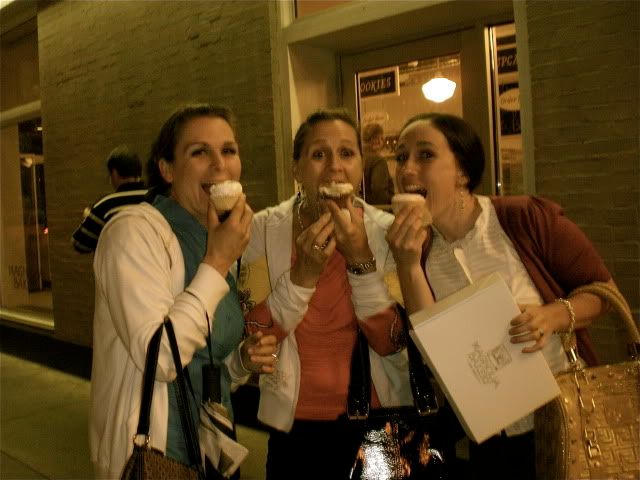 China Town. Little Italy. Soho.
Our time in China Town mostly consisted of people trying to 'secretly' ask us if we wanted to come to their 'back room' for knock off ANYTHING! It was rather entertaining. We enjoyed some great Italian food and of course more shopping!

Brooklyn Bridge.

We walked the Brooklyn Bridge. The views were breathtaking! Highly recommend doing this!